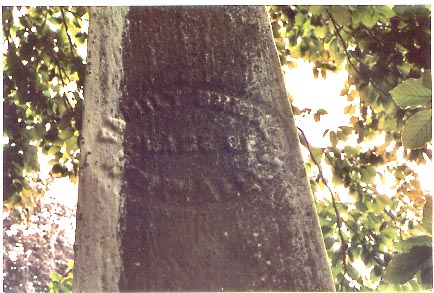 Just south of the little community of Millville, Orleans Co NY is the Millville Cemetery. Not far from the old gates is the Allen Family Burial Place. My mother and I first found the graves in March of 1979 - Uncle Art and I revisited the site in July of 2004.
Our ancestor William P Allen is buried there, along with his wife Lucinda and several of their children. For the full listing of Allen's in the cemetery go to the Orleans County Rootsweb page. You will find the link in our Links and Resources.
Grave of our ancestor Wm P Allen. We believe he was born in Oneida County, his father dying just before he was born. His mother Margaret Randall Allen would remarry and take him west into the Ohio frontier. They returned when he was in his early teens, and he eventually would move to Millville where he would raise his own family and run his tannery. He died in 1867. For more information go to the Allen Genealogy Page.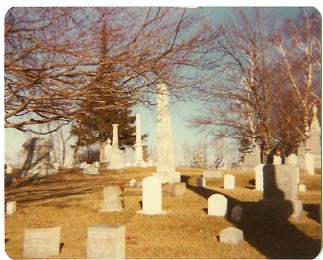 The Allen Burial Plot as it appeared in the Spring of 1979. Mom and I believed we were the first Allen descendants to visit the spot in many years.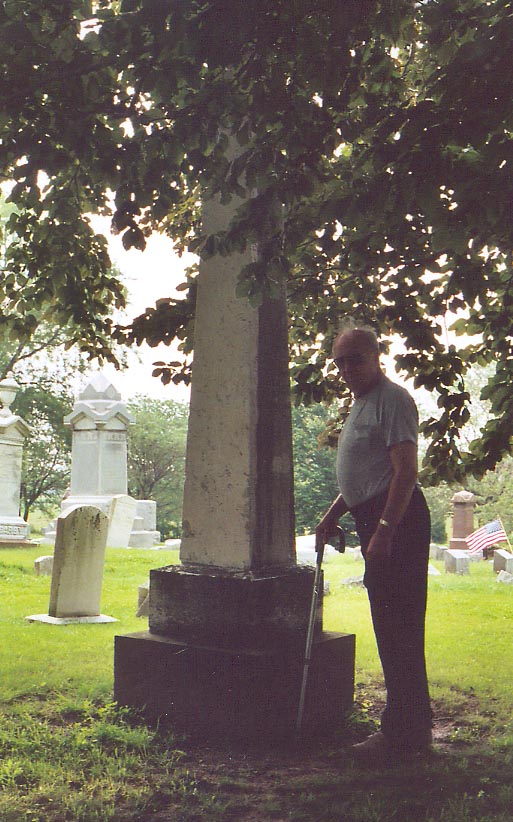 Arthur Allen jr, gr-gr- grandson of Wm P Allen at the Millville Cemetery in 2004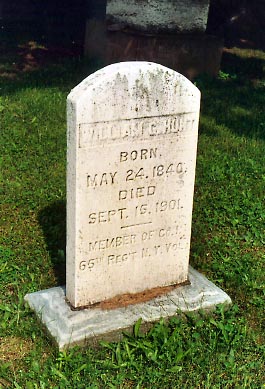 Gravestone of William G Hunt in the Allen Plot. William was the oldest son of our Daniel F Hunt jr and Tryphosa Greenman. Like his sister Elnora, he married into the Allen Family. During the Civil War he married Margaret Allen, oldest daughter of William and Lucinda. She died in 1876. He then married Margaret's younger sister Sarah Ann in 1880. Both Margaret and Sarah Ann are buried near William. He was also a Civil War Veteran
Henry Allen was one of several of the Allen boys who went off to fight in the Civil War. He was killed in the battle of Cedar Mountain in 1863.