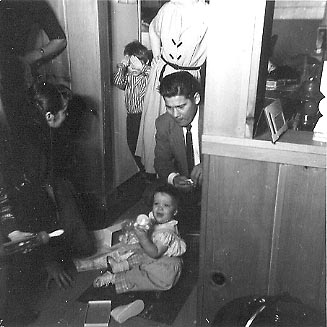 Andrea Allen opens her presents as her God Father, Stillman Cook looks on. To the left is Gail, who is Andrea's Grandmother.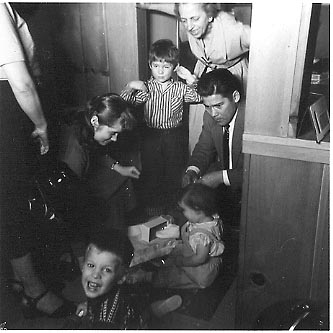 Other people can be identified in this second view. Her older brother Peter is at the bottom, and her cousin Tom stands next to Grandma Allen.
At the table for the birthday cake! Stillman Cook stands behind his nephew Peter. Lee Allen is to the right of his sister.
Stillman and his daughter Gail pose with their Goddaughter with Peter and Lee looking on.