The

Cook

Family

Our Family History Page

created and maintained by

Thomas Stillman Cook

The

Allen

Family
The purpose of this page is to share information and photographs with relatives and descendants of Stillman and Margaret Cook. You are welcome to copy and keep any of the photographs we post! If you have any information or photographs to share, please send it along!
The Marriage of Joseph Hunt and Elizabeth Fay
1779
Several years after Joseph Hunt's death, his family attempted to obtain the pension he was due for his service during the Revolutionary War. Part of the process was proving that Joseph had been married to Elizabeth Fay during his military service. The document below was found in Joseph's pension file and proved that they had been married in the Church at Hardwick MA by Rev David White in May of 1779.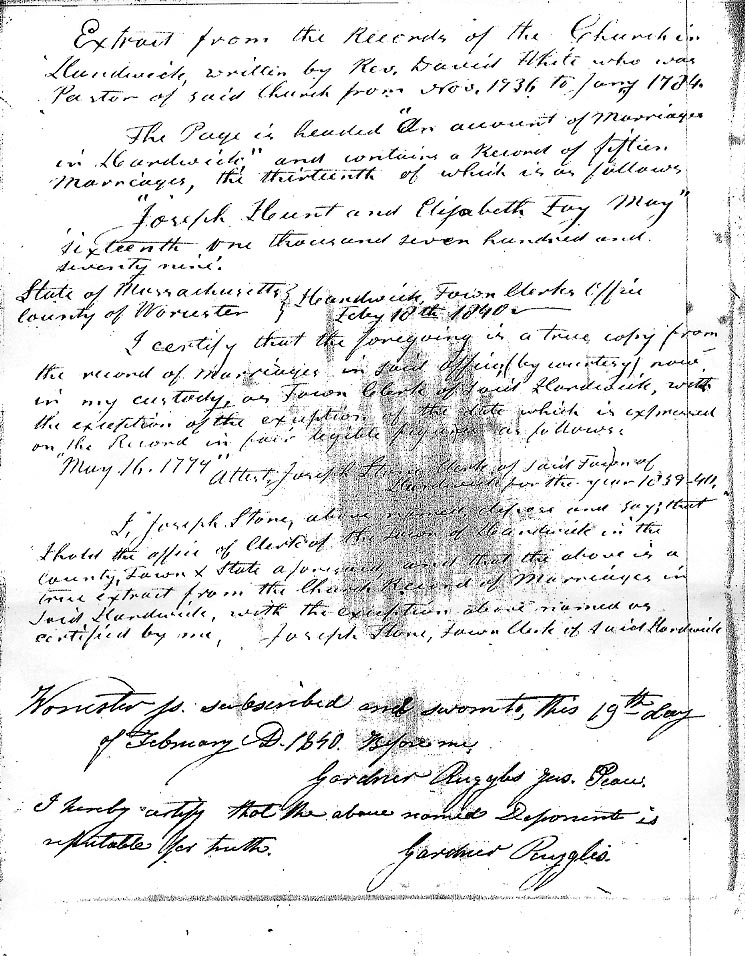 Return to the Hunt Family Page
Return to the Main Page