The

Cook

Family

Our Family History Page

created and maintained by

Thomas Stillman Cook

The

Allen

Family
The purpose of this page is to share information and photographs with relatives and descendants of Stillman and Margaret Cook. You are welcome to copy and keep any of the photographs we post! If you have any information or photographs to share, please send it along!
Joseph Hunt Pension Document
As Daniel Fay Hunt sr was growing up, it was likely that his Father told him stories about the Revolutionary War, for he fought from 1776 to 1779 in the struggle for Independence. The document below was obtained from his Pension File at the National Archives. It documents his service and lists his surviving children who received a $200 payment.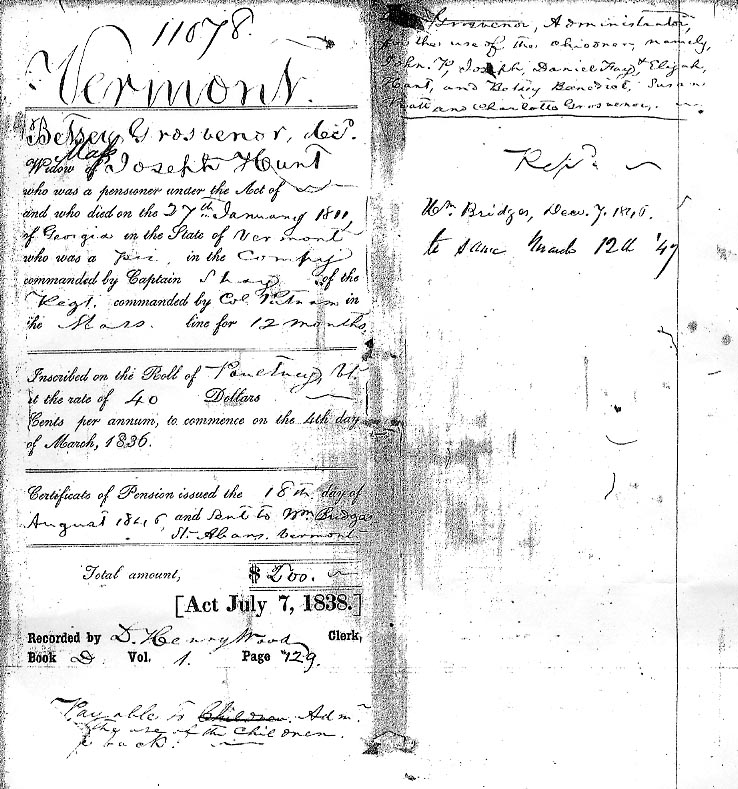 Return to the Hunt Family Page
Return to the Main Page