The

Cook

Family

Our Family History Page

created and maintained by

Thomas Stillman Cook

The

Allen

Family
The purpose of this page is to share information and photographs with relatives and descendants of Stillman and Margaret Cook. You are welcome to copy and keep any of the photographs we post! If you have any information or photographs to share, please send it along!
The photograph below shows Grandma Elizabeth Herne Cook and her family probably in the 1960s.This appears to have been taken before photo I. Below the image are labels corresponding with the black and white copy found at the bottom. If anyone has any additional information regarding the photograph, including possible corrections to the labeling, please contact me.
Thanks to cousin Elaine Cook Roderick for the copy of the image and help with the identification of our family members.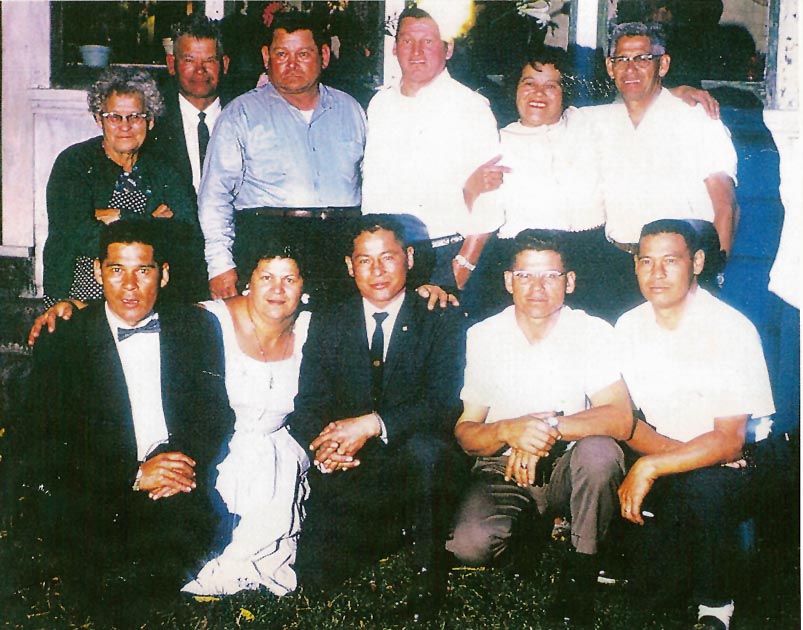 1 Grandma Elizabeth Herne Cook; 2 Basil Cook; 3 Noah Cook; 4 Henry Cook; 5 May Cook Elger; 6 Philip Cook; 7 Stillman Cook; 8 Betty Cook Hooper; 9 Jacob Cook; 10 Julius Cook; 11 Donald Cook;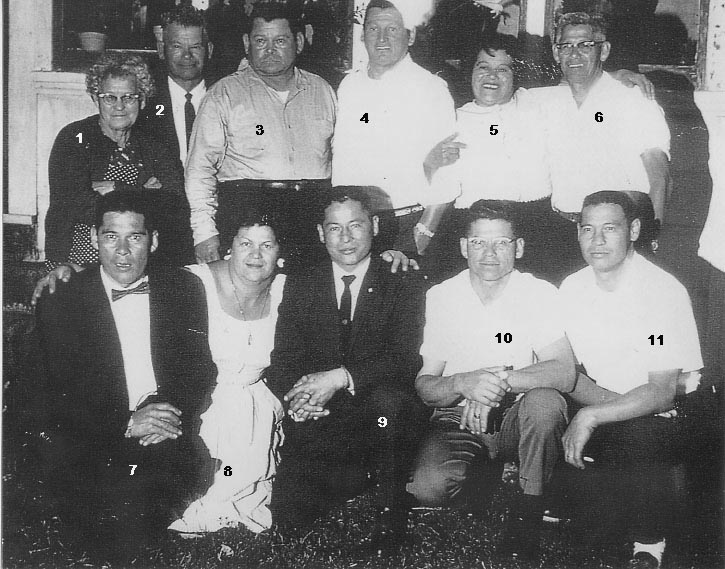 Return to the Cook Genealogy Page
Return to the Main Page